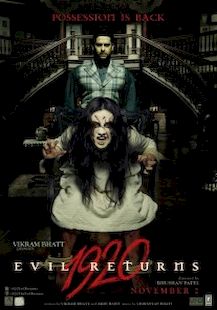 Semi Hit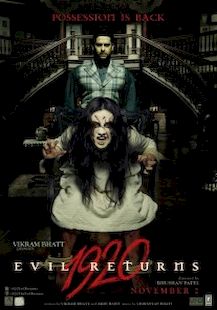 Semi Hit
Total Nett Gross
:

20,53,75,000
| | | |
| --- | --- | --- |
| First Week: | | 16,30,00,000 |
| Budget: | | 9,00,00,000 |
| India Gross: | | 28,04,00,000 |
| Overseas Gross: | | $--- |
| Worldwide Gross: | | 28,04,00,000 |
The film is a supernatural thriller which revolves around Jaidev Varma, a famous poet who lives the life of a loner as he is unable to meet the love of his life. He stays with his sister Karuna who is his support system until he meets Smruti, who he finds near the lake under mysterious circumstances.

Jaidev brings her home and takes care of her against the wishes of his sister who does not want Smruti to stay as she senses something wrong with her. During the course of time, Jaidev finds out that Smruti has lost her memory and does not remember anything from her past. Jaidev decides to take Smruti to Shimla to get her treated in a hospital. On their way while resting in a guest house, Smruti gets possessed and becomes uncontrollable.

The question remains: What bond does Jaidev share with Smruti that compels him to go to any extent to help her? What made Smruti get possessed by the spirit?