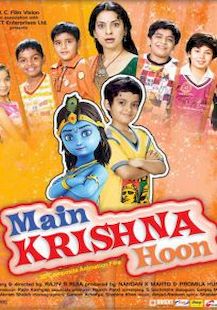 Disaster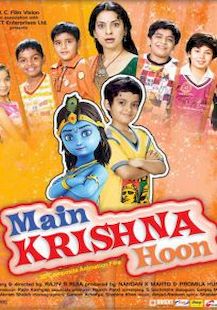 Disaster
Total Nett Gross
:

21,00,000
Main Krishna Hoon is a part animation movie based on the tales of Lord Krishna.

Kantaben who runs an orphanage in a little town finds an abandoned baby boy. The manner, in which the boy arrives at the orphanage, braving the rain and the flood, inspires her to name the little boy Krishna. One day it is discovered that Krishna suffers from a rare health disorder. Kantaben and the caretaker decide to keep it a secret from him. Krishna grows up happily amongst the other children. Like all orphans he too aspires for a family, the tender love and care of a father and mother.

However his hopes of being adopted are shattered, as time and again other little children are chosen over him. To wipe away his tears and entertain the other children Kantaben tells them inspiring stories about the naughty and loveable lord Krishna. One day Krishna is lucky, as he is adopted by a young couple. But the joy is short lived as the foster parents realize Krishna is not of normal health and send him back to the orphanage. Heartbroken, rejected, Krishna cries out to lord Krishna, in despair he pleads with the lord.

Does a little boy's heartfelt prayer ever go unanswered? Does the lord help the little boy overcome all obstacles to become loved and invincible?