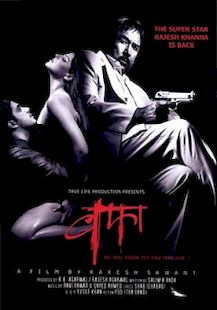 Disaster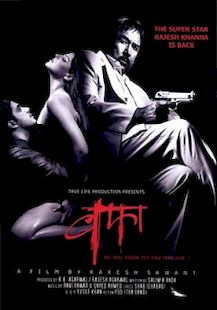 Disaster
Total Nett Gross
:

33,75,000
Beena (Saara Khan) is married to Amritlal Chopra (Rajesh Khanna), a man more than double her age. Amritlal Chopra is a rich businessman based in Thailand. Unfortunately for Beena, she cannot have a child because Amritlal is asthmatic and, therefore cannot perform in bed.

Beena's frustration drives her to their driver, Raj, to whom she runs every now and then to be sexually satisfied. One day, Beena pushes her husband into the valley, in the presence of Raj. She puts the police off-track by saying that her husband's fall was an accident. The police find a body in the valley but it is beyond recognition.

Taking Amritlal to be dead, Beena and Raj become owners of Amritlal's huge bungalow and his business empire but soon Amritlal reappears and insists that he is Beena's husband who loves her dearly. Beena is jolted out of her senses and alleges foul play. Convinced that her husband is dead, she informs the police that somebody was impersonating her late husband.

Then the question is that is this Amritlal really who he is claming or an imposter?