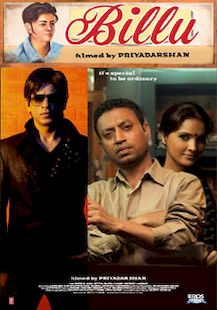 Flop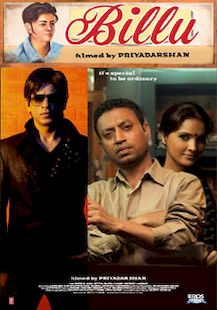 Flop
Total Nett Gross
:

22,91,50,000
| | | |
| --- | --- | --- |
| First Week: | | 17,53,00,000 |
| Budget: | | 27,00,00,000 |
| India Gross: | | 31,51,00,000 |
| Overseas Gross: | | $3,270,000 |
| Worldwide Gross: | | 47,45,12,500 |
Billu Barber is a story of a simple ordinary man who led an extraordinary life. It's a story set in today's day and age. Bilas Rao Pardesi was living in his village with his wife Bindiya (Lara Dutta) and two great kids. He is known as Billu (Irrfan Khan), a village barber. Life was bitter sweet, we can say more sweet than bitter.

But his business is running low because he has not been able to upgrade himself according to the changing trends. One day a superstar came into their lives and everything changed. A film unit visits his village to shoot a movie. It stars a superstar Sahir Khan (Shahrukh Khan), who was once Billu's school friend.

All at once, Billu's status in the village changes, and he becomes highly respected. Everyone wants him to meet the superstar. But Billu is unsure, as he feels he cannot match the superstar's status. Besides, he fears that the star may not recognize him. He makes many attempts to meet the star, but fails. After all these hardships, he gives up.

But people think that Billu lied about the relationship with the star and start insulting him. His family and children also gets upset. Life changed, people changed, friends changed, the village changed but one man did not, Billu Barber.

Will this ordinary man redefine the word ordinary? Will the world see the greatness behind his small existence? And most of all, will life ever be the same for 'Billu Barber' again?