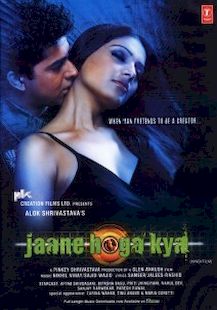 Disaster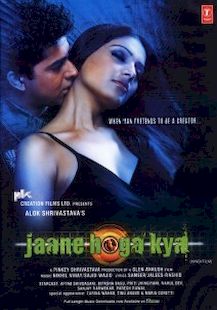 Disaster
Total Nett Gross
:

20,75,000
Siddharth Sardesai (Aftab Shivdasani), a young scientist from Indian Medical Research center who wants to create another human being, not in a mother's womb but in a science lab. If he is successful it could be a boon for humanity else it could be a doom for mankind. Siddharth has been experimenting with cloning for the past two years and has been unsuccessful. But today he is confident of succeeding. He needs permission from the Indian Medical Research Center and his Guru Dr. Krishnan (Paresh Rawal).

There are few people who don't approve of his experiment. Amongst them is Inspector Rathod (Rahul Dev). So Siddharth is shattered when Dr. Krishnan informs him that the permission to go ahead is not granted. Siddharth is shattered and his love, Aditi (Bipasha Basu) comforts him. She also suggests him that she would speak to her father Mr. Chopra (Tinu Anand) who is a big industrialist and could finance him for his project to help him go ahead with his dream of creating a human clone.

After much thought and hesitation Siddharth agrees to take Aditi's help. He builds his own lab in an old burnt mill and starts with his experiment. He first clones a mouse. Time is running out as Inspector Rathod closes on to Siddharth's heels and ultimately Siddharth has to take a plunge and he begins to clone himself. He succeeds but his clone goes missing and all hell breaks loose when suddenly Siddharth is put behind bars for assaulting a girl (Maria Goretti) at a night club. Siddharth realizes that it is his clone that is doing all this. But he is helpless as no one believes him that he has cloned himself, not even Dr. Krishnan.

The clone has other ideas. He wants to take over Siddharth's life and starts playing games. He flirts with Dr. Krishnan's daughter Suchitra (Preeti Jhangiani) and even impregnates her. For Siddharth's project report, the clone kills Dr. Krishnan and the blame comes on Siddharth. Inspector Rathod gets furious and promises Siddharth that he will not let him go out alive from jail. Siddharth is in a major dilemma to prove his innocence of the crime that his clone has committed. But was Siddharth justified to go ahead and press the button to create the first human clone. Siddharth has to fight his own battle all-alone with his own creation, and the law is not on his side.