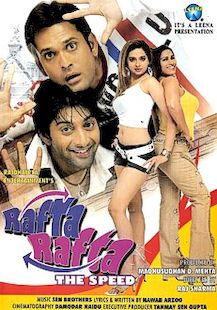 Disaster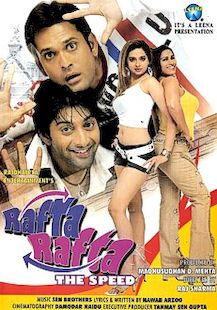 Disaster
Total Nett Gross
:

28,25,000
Rahul (Sameer Dharmadhikari) and Akshay (Viraj Kumar) are thick friends. After completing their graduation, both leave for London for further studies. They promise their grand mother that they will concentrate on studies and not get carried away by the glamour.

They reach London and are helped by Johny (Shakti Kapoor) to find an accommodation. Later, Akshay falls in love with Shilpa (Monica Castelino), the sister of a top police officer [Javed Sheikh], while Rahul falls in love with Neha (Urmila Rao), who's guardian Spencer (Rahul Roy) belongs to the underworld.
Neha is constantly harassed by Spencer and she lives under a constant fear. Realizing the facts, they hatch a plan to kidnap Neha and set her free from Spencer's clutches. But a bomb explosion kills Neha and she dies. Both Rahul and Akshay are trapped.

On one hand, the London police is searching for them. On the other hand, it's Spencer. They are on the run. The accidental death compels Rahul and Akshay to review their entire perspective of life.