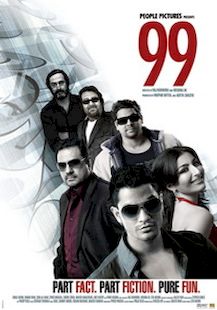 Average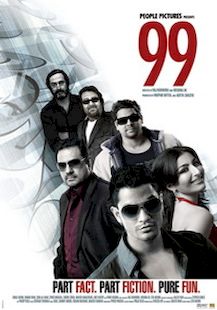 Average
Total Nett Gross
:

10,78,00,000
| | | |
| --- | --- | --- |
| First Week: | | 4,56,00,000 |
| Budget: | | 9,00,00,000 |
| India Gross: | | 14,76,00,000 |
| Overseas Gross: | | $--- |
| Worldwide Gross: | | 14,76,00,000 |
The film begins in 1999 Mumbai. Sachin (Kunal Khemu) and Zaramud (Cyrus Broacha) are two small time crooks who make moolah duplicating mobile SIM cards. It was a time when mobiles craze was just catching on and not many people carried mobiles. When cops raid Sachin and Zaramud's place they steal a posh Mercedes and try to run but end up ramming it into a lamp post.

Their problems multiply as the expensive car belongs to a ruthless underworld don cum bookie AGM (Mahesh Manjrekar) and to recover his huge loss from them AGM gets the duo working under him. AGM then sends the two to Delhi to recover Rs. 20 lakhs from Rahul Vidyarthi (Boman) who had laid a bet on a India v/s New Zealand match under his syndicate.

Now,this Rahul is a chronic gambler and is forever in debt evading all those demanding back their money. He tries the same with Rahul and Zaramud. But the two succeed in getting back the money but then to their bad luck it gets stolen on their way to the airport. Now their only chance to recover all that money is that one match between India v/s South Africa that Rahul plans to bet on which he knows is fixed. But he is not sure on whose favour.

How the trio with the help of Pooja (Soha), hotel employee and Kunal's new found love try to find a way out of this forms the rest of this comic thriller.