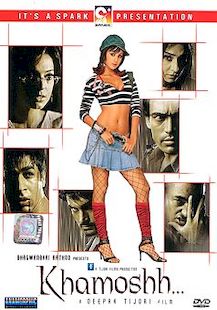 Disaster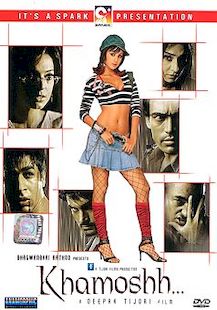 Disaster
Total Nett Gross
:

72,00,000
| | | |
| --- | --- | --- |
| First Week: | | 57,50,000 |
| Budget: | | 4,50,00,000 |
| India Gross: | | 1,04,00,000 |
| Overseas Gross: | | $--- |
| Worldwide Gross: | | 1,04,00,000 |
It was a stormy night and a fateful moment for many. The fearful weather conditions make quite a many strangers came together to a motel. The unexpected weather forces various people who were by passing through the highway to save their lives. A family travelling through the highway meets with a fatal accident because of the storm.

The wife of the family is brutally hit and the family has to get into some place wherein it can get some medical assistance. They are brought to this motel where their life undergoes trauma. A young couple Avinash-Mahek (Rajiv Singh-Kainaaz) who were on the way to their honeymoon also arrives to the motel due to the storm. The ruthless weather conditions bring a prostitute - Sonia (Shilpa Shetty), a Starlet - Kashmira (Rakhi Sawant) whose car earlier bumped off the woman and her secretary.

The receptionist Adi (Vrajesh Hirjee) somehow manages to accommodate all of them, in various rooms. Then comes Jatin (Shahwar Ali), a cop with a convict (Kelly Dorjee), who is to be transferred to another prison. Since all the rooms are full he gets a temporary shelter. Everything seems to be normal until the murder happens. The unexpected murder shocks everybody another murder takes place immediately. Then the murder becomes routine. The inmates are killed one by one.