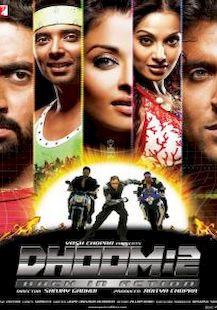 Blockbuster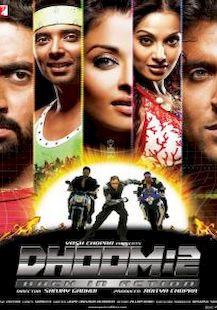 Blockbuster
Total Nett Gross
:

81,00,50,000
| | | |
| --- | --- | --- |
| First Week: | | 32,00,00,000 |
| Budget: | | 42,00,00,000 |
| India Gross: | | 1,13,92,00,000 |
| Overseas Gross: | | $8,420,000 |
| Worldwide Gross: | | 1,51,38,90,000 |
Ali's (Uday Chopra) dream of becoming a police officer has come true. He is now ACP Jai Dixit's (Abhishek Bchchan) 'right hand man'. Together, they are trying to keep a tight leash on the crime in India. Little do they know what they are going to be up against.

Enter Aryan (Hrithik Roshan) a hi-tech international thief. After pulling off a series of impossible heists all over the world, his next target is Mumbai, India. The case is given to ASCP Jai and Ali. Helping them put the pieces of the puzzle together is ACP Shonali Bose (Bipasha Basu), Jai's college mate, now a police officer in her own right. For the last two years Shonali has been tracking these amazing thefts and is now an expert on this thief, who no one has seen.

Once in Mumbai, Aryan - Mr. A finds his match in Sunehri (Aishwarya Rai), a petty yet clever thief. She makes him an offer he finds very hard to refuse. A partnership! Aryan accepts. And so the game begins, a game of cat and mouse, a game of good v/s bad. The COPS, Jai, Shonali and Ali are after Aryan and Sunehri, the ROBBERS. From the desert of Namibia, to the backwaters of Goa, to the mean streets of Mumbai, to the ancient forts of Rajasthan and finally to wild and exotic Rio in Brazil.

Does ACP Jai Dixit manage to nab Aryan or does Aryan prove to be too much for him?
Record Opening Weekend. Did not release on some multiplexes due to revenue sharing problems. Business was hit especially in North but still came out with fantastic numbers. Also grossed around 75 lakhs with its dubbed Telugu version.