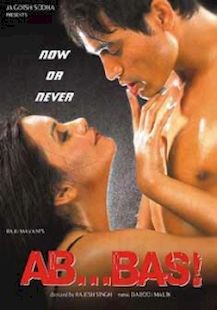 Disaster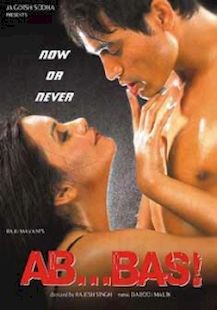 Disaster
Total Nett Gross
:

96,75,000
| | | |
| --- | --- | --- |
| First Week: | | 69,50,000 |
| Budget: | | 2,00,00,000 |
| India Gross: | | 1,40,00,000 |
| Overseas Gross: | | $1,000 |
| Worldwide Gross: | | 1,40,44,750 |
Ab... Bas! tells the story of a girl who dares to stand up and say enough is enough when her husband crosses the limit. The film is about a wife who walks out on her cruel husband and decides to fight for her rights. Abbas Soumya [Diana Hayden] wins a beauty pageant and has the guys mesmerized by her looks. Karan [Shawar Ali], a tycoon, also present at the pageant, is completely smitten by Soumya. He woos her successfully and they get married.

Soumya delivers a baby girl and they lead a happy life. Everything comes to an end when Soumya discovers that Karan is indulging in extra-marital affairs. Initially Karan reacts with humbleness and offers an apology. But he continues to cheat her and Soumya gets enraged. She keeps on questioning him and at one stage Karan gets physical. He threatens her with dire consequences.

Soumya decides to walk out and even asks for divorce, but Karan is paying heed. Soumya escapes with her kid and try to live on her own. But Karan follows her wherever she goes. Sowmya's pain continues and she decides to give it back.