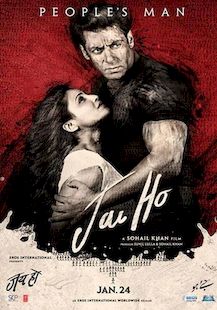 Semi Hit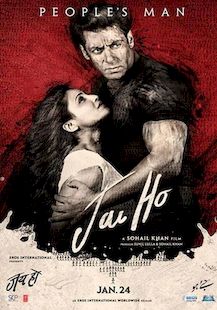 Semi Hit
Total Nett Gross
:

1,09,35,50,000
| | | |
| --- | --- | --- |
| First Week: | | 83,48,00,000 |
| Budget: | | 1,02,00,00,000 |
| India Gross: | | 1,48,64,00,000 |
| Overseas Gross: | | $6,060,000 |
| Worldwide Gross: | | 1,86,21,20,000 |
Jai, an upright common man is fighting a solitary war against corruption and injustice. Honest and incorruptible, he has made it his mission to help as many people as he can. His mantra is quite simple, help somebody and then request that person to lend a helping hand to somebody else thus forming an ever growing circle of people helping each other.

In a strange twist of fate, he finds himself pitted against a powerful politician and his vile family. Jai who is an ex army officer, will not shy away from a battle, however bloody it may get and firmly believes that you do not have to wear an uniform to serve your country. As the politician unleashes his violent goons on the Brave heart Jai, Geeta, Jai?s sister, realizes the horrific consequences this can have on her brother and the rest of their family. She persuades a reluctant Jai to make peace with the politician.

But when this leads to humiliation being heaped on him, Jai loses his cool and declares all out war. It?s an unequal war as on one side stand the politician with his numerous henchmen and the other is Jai all alone. But unknown to him, a silent revolution is taking place. The voiceless people, he has helped in the past, are gathering force. It finally has a voice and this voice cannot and will not be silenced. Jai Ho is the resounding sound of victory. Jai Ho is the warrior cry of someone determined to win at all costs.