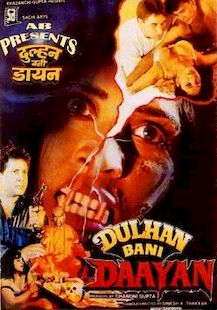 Disaster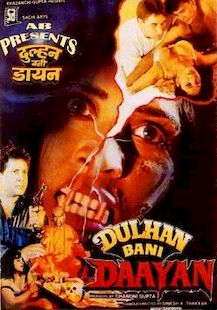 Disaster
Total Nett Gross
:

13,00,000
Dulhan Bani Dayan is a story that revolves a haunted house. Any man who tries to take advantage of female and takes her to that haunted bungalow, the man is murdered by the sprite. The watchman of that haunted bungalow enjoys on his part as he is paid the rent for the bungalow for one night stands.

Few years ago a newly married couple had come to stay in that bungalow. After few days the new groom forces the bride to shoot a blue film. When she refuses to do so her in laws and her husband murder the bride. It's said her unsatisfied soul cannot see any women's self respect in danger.

Will her murderer's be punished and her soul will rest in peace?