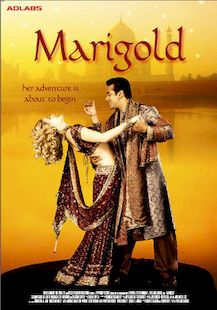 Disaster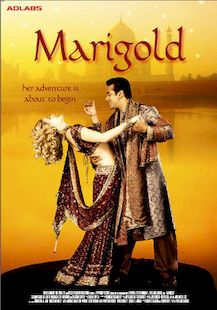 Disaster
Total Nett Gross
:

90,80,000
| | | |
| --- | --- | --- |
| First Week: | | 87,50,000 |
| Budget: | | 19,00,00,000 |
| India Gross: | | 1,27,00,000 |
| Overseas Gross: | | $250,000 |
| Worldwide Gross: | | 2,29,50,000 |
Marigold is a musical romantic comedy about a young American woman who travels to India and finds that her life is transformed in the most unexpected ways by her experiences and adventures there. American actress Marigold Lexton (Ali Larter) arrives in India with no luggage and a bad attitude. Stranded in Goa when financing for her low-budget Hollywood movie falls apart, Marigold finds herself cast in a small role in a Bollywood musical.

Eager to prove herself, she enlists the aid of Prem (Salman Khan), the film's choreographer. After several false starts, Marigold is most definitely not a natural dancer but she experiences renewed confidence and a growing love for Prem. In rapid succession, Marigold discovers that Prem is not only descended from royalty but is also pacted in a rapidly-approaching arranged marriage to a beautiful Indian girl, Janvi (Nandana Sen). Unable to deal with this development, Marigold angrily departs Prem's family estate.

But she is urged back by Janvi who confesses that Prem doesn't love her and never will. Another complication is in the form of Marigold's boyfriend, Barry (Ian Bohen), who arrives in India unexpectedly and finds Marigold emotionally drained but still very much in love with Prem. Love does ultimately triumph as Marigold and Prem are brought together and Janvi and Barry embark upon a romantic journey of their own.