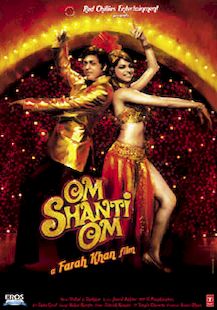 Blockbuster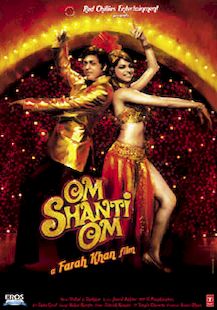 Blockbuster
Total Nett Gross
:

78,16,50,000
| | | |
| --- | --- | --- |
| First Week: | | 36,38,00,000 |
| Budget: | | 40,00,00,000 |
| India Gross: | | 1,09,78,00,000 |
| Overseas Gross: | | $10,150,000 |
| Worldwide Gross: | | 1,49,87,25,000 |
Omprakash Makhija is a junior artiste in the film industry. He yearns to be a top star like Shantipriya whom he admires and also loves. One day, Omprakash saves Shantipriya s life while shooting for a film. Shantipriya feels obliged towards him. Top film producer Mukesh Mehra is married to Shantipriya but he is not prepared to go public with the marriage.

When she tells him that she is carrying his child, he locks her in a studio and sets it on fire. Omprakash is in the studio compound and all his efforts to save Shantipriya are futile. He dies thereafter. Shantipriya also breathes her last in the fire. On the same day on which Omprakash expires in hospital, a top stars wife delivers a baby boy in the maternity ward of the same hospital.

The baby boy, Om Kapoor, grows up to become a top star. As time passes, Om Kapoor gets visions of his past life till it is clear that he is Omprakash Makhija reborn. Thirty years after Omprakash and Shantipriya s deaths, producer Mukesh now called Mike because of his base having shifted to Hollywood resurfaces. Om now seeks revenge on Mike by planning a film with him.
Record Opening Weekend. Would have had opening day record as well but released on Diwali Puja.