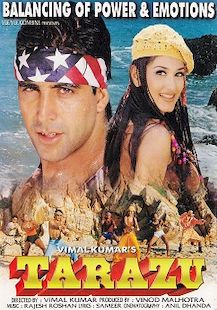 Flop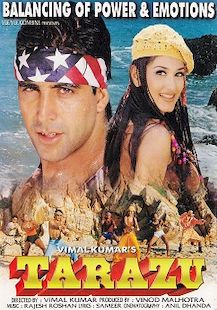 Flop
Total Nett Gross
:

3,26,25,000
| | | |
| --- | --- | --- |
| First Week: | | 2,05,00,000 |
| Budget: | | 4,25,00,000 |
| India Gross: | | 5,66,00,000 |
| Overseas Gross: | | $55,000 |
| Worldwide Gross: | | 5,85,66,250 |
Police Inspector Ram Yadav (Akshay Kumar) is a honest, handsome, and incorruptible young man. He lives with his sister-in-law, Shakuntala (Shashi Sharma), and elder brother, Raj (Anil Dhawan). A lovely yet petty thief, Pooja (Sonali Bendre) admires Ram so much that she moves in to his house in the guise of a maid-servant, and eventually claims that she is to bear his child. Ram, unable to handle this, agrees to marry her. His duties and investigation lead him to suspect the renowed and influential Appa Rao (Amrish Puri). Appa Rao is enraged at Ram, and watches and waits for an opportunity to strike back at him.

Janardan (Mohnish Behl), Appa Rao's spoiled and way-ward son, initially attempts to pick up a college-girl, when she refuses and humiliates him publicly, he retaliates by setting her on fire in broad daylight, in front of several college students. No one is bold enough to stop Janardan, nor even attempt to save the girl. When Ram finds out, he immediately arrests Janardan and holds him in custody. This enrages Appa Rao even more, and he schemes against Ram, a plot so devilish that will turn Ram's ordered life, his faith in the justice, and law of the country, upside down.