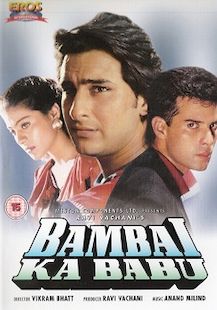 Disaster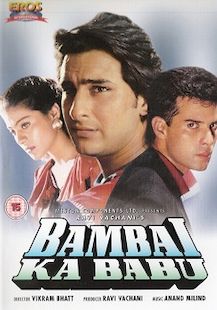 Disaster
Total Nett Gross
:

1,83,75,000
| | | |
| --- | --- | --- |
| First Week: | | 94,25,000 |
| Budget: | | 2,25,00,000 |
| India Gross: | | 3,06,00,000 |
| Overseas Gross: | | $15,000 |
| Worldwide Gross: | | 3,11,13,750 |
Born and brought up in a small village, Vikram alias Vicky comes to Bombay the big city to find his fortune. He wants to get rich soon, and he does get lucky when he lands a job with a politician named Masterji. Masterji starts him off with petty crime, just to ensure his capabilities. Through his hard work and dedication Vicky wins the respect of Masterji and his colleagues.

Then Vicky is entrusted with a task of subduing Masterji's rival, Jaya Shetty, which Vicky does. Then instead of disposing of Jaya, he is asked to make friends with him, so as to benefit Masterji, and he does so. But when he overhears Masterji and Jaya of inciting communal violence, he decides to sabotage their plans. Angered at this, Masterji orders the death of Vicky at any cost.

Vicky has nowhere to turn to, except to live in fear for the rest of his life, as sooner or later Jaya and Masterji's men will track him down.