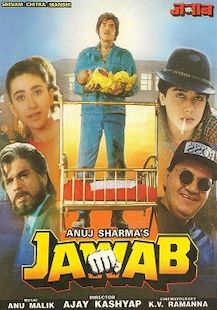 Flop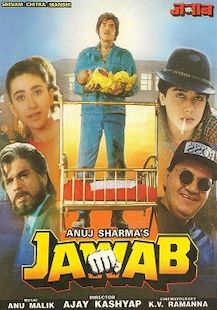 Flop
Total Nett Gross
:

1,88,50,000
| | | |
| --- | --- | --- |
| First Week: | | 88,50,000 |
| Budget: | | 1,50,00,000 |
| India Gross: | | 3,18,00,000 |
| Overseas Gross: | | $--- |
| Worldwide Gross: | | 3,18,00,000 |
Ashwani Kumar Saxena lives a poor lifestyle along with his wife, Parvati, and a young son, Ravi. When he wife gives birth to a daughter, he decides to let his widower and childless employer, Rajeshwar, adopt her. Rajeshwar hates orphans as his sister had married one by the name of Sobhraj, and shortly thereafter e was abused, and had killed herself.

Rajeshwar then relocates to live in Bombay, and Parvati and Ravi perish in a fire. Ashwani adopts an orphan, names him Ravi, and enrolls him in S.V. College, Bombay, where he meets and falls in love with Suman. When Ashwani finds out that Ravi is in love with Suman, he approach Rajeshwar, who rejects this alliance due to his hatred of orphans, and humiliates him as he is poor.

Ashwani promises to avenge this humiliation and create circumstances that will compel Rajeshwar to permit Suman to marry Ravi, leaving Rajeshwar with no choice but to reconcile with Sobhraj and ruin Ashwani once and for all.