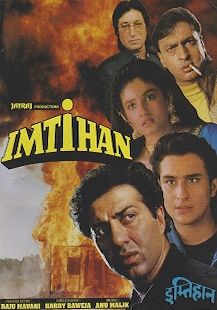 Flop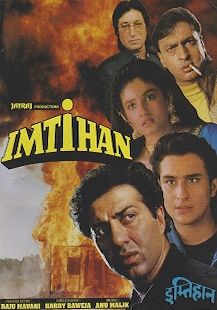 Flop
Total Nett Gross
:

3,08,75,000
| | | |
| --- | --- | --- |
| First Week: | | 1,38,25,000 |
| Budget: | | 1,90,00,000 |
| India Gross: | | 5,68,00,000 |
| Overseas Gross: | | $60,000 |
| Worldwide Gross: | | 5,86,75,000 |
Singer Vicky, sees Preeti at one of his concerts and falls head over heels in love with her. He meets with her dad, Din Dayal, and introduces himself. Din Dayal approves of him, and accordingly instructs Preeti to marry him. After some hesitation, Preeti agrees, and both get married. They soon settle down harmoniously.
Then one day Din Dayal., who is dying, confesses to Preeti, that she had given birth to a daughter, whose name is Pinky, who he took to a nearby orphanage. After Din Dayal's death, Preeti goes to the orphanage, meets with Pinky, and decides to adopt her. But Vicky refuses to be any part of this, as he wants his own children.
Saddened, Preeti gives up her plan to adopt Pinky. Then Vicky finds out that Preeti has been having an affair, as she has been leaving the house at odd hours and speaking with a male voice over phone. He decides to follow her in order to get to the bottom of this matter. What Vicky does not know that Preeti is already married, and her first husband, Raja, had disappeared but now has returned and wants some answers at any cost.