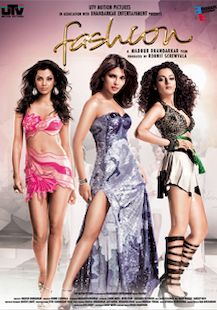 Average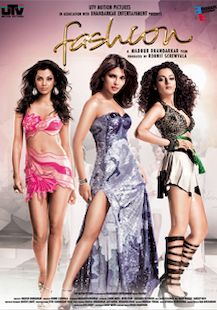 Average
Total Nett Gross
:

26,45,50,000
| | | |
| --- | --- | --- |
| First Week: | | 14,40,00,000 |
| Budget: | | 20,00,00,000 |
| India Gross: | | 36,53,00,000 |
| Overseas Gross: | | $570,000 |
| Worldwide Gross: | | 39,29,45,000 |
The journey of the rise and fall and phoenix like re-birth of India's number one Supermodel. Set against the glittering backdrop of the glamorous but ruthless world of haute couture FASHION, this tells the story of one small town girl with a dream and the determination to make it a reality. Meghna Mathur knew in her bones that she was meant to be famous. Ever ambitious and bright with stars in her eyes, even as a girl with conservative parents from a small north Indian town - she dared to dream of bright lights and the big city..

The world of FASHION - the clothes, the colours, the make-up, all of these form a part of a fascinating world that Meghna longed to be a part of. Meghna never wanted to compromise on anything on her journey to success - as she puts it - whoever said intelligent women couldn't be glamorous? She reaches the peak of her success and rises to walk the ramps for leading designers across India.

The FASHION world lies at her feet - the parties, the brand endorsements, the photographers, the models, the romance and of course - the shows, the shows, the shows! However karma catches up with Meghna as she slowly starts to pay the price for her fame and her journey to the top. Her attempt at a comeback was going to be a near impossibility. However she was never a woman to turn away from a challenge..

FASHION explores the world of style through the emotional personal journeys of the key people that make the industry - the dream-weavers of that elaborate world of glamour: the models, designers, photographers, businessmen, agencies etc. In the world of image - makers - is it possible to conquer it and remain true to yourself?