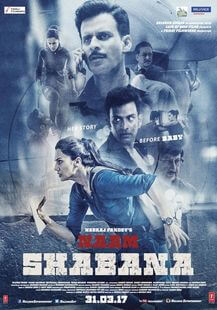 Below Average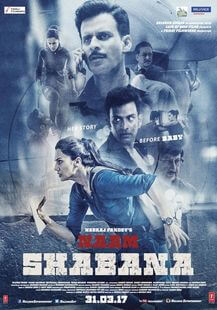 Below Average
Total Nett Gross
:

36,05,00,000
| | | |
| --- | --- | --- |
| First Week: | | 26,45,00,000 |
| Budget: | | 33,00,00,000 |
| India Gross: | | 49,75,00,000 |
| Overseas Gross: | | $960,000 |
| Worldwide Gross: | | 55,99,00,000 |
Shabana, a simple girl, born and brought up in the metropolitan city of Mumbai, has her focus set on doing well in college and is a Kudo champ. She's fierce and quiet which is result of her past. Shabana has an amazing friend like relationship with her mother.

On her way to college she always picked up by Jai, her classmate, and one's who is crazily in love with her. She has a group of five friends, Priya, Prashant, Shoaib, Seema and Jai. She and Priya train together, but clearly she is the best in her class and she happens to be a favourite of her coach because of her commitment and determination.

While on their date, Jai confesses his love to her, she doesn't respond to him then and on the way back home they run into a gang of four boys who are evidently drunk and end up eve teasing. Shabana, being the girl she is, gets into a fight and this results in a life defining moment. And it's then that she gets a call from an unknown number. The Voice claims to have called her from an Agency and there's an offer for her.