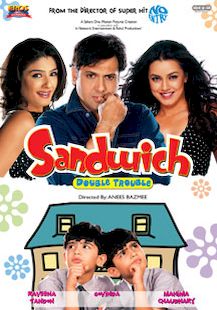 Disaster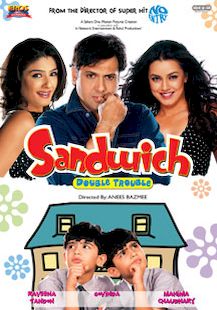 Disaster
Total Nett Gross
:

47,50,000
Sher Singh (Govinda) lives in Punjab with his mother and handicapped sister but moves to Mumbai, and changes his name to Shekhar. He meets Nisha (Raveena Tandon) and falls in love with her, when his mother asks him to return. Shekhar somehow explains to Nisha and promises to return in 4 days. After reaching Punjab, Sher Singh finds out that her sister is getting married to a young guy named Harpreet.

He is told that Harpreet only marrying his sister on the condition that he marry his sister, Sweety (Mahima Chaudhary), who loves him from her childhood. Unable to refuse Sher Singh gets married to Sweety. When he returns to Mumbai he is told that Nisha is getting married to Vicky Chopra (Raj Zutshi) without her consent. He steps in between the marriage and marries Nisha too. Sweety and Sher Singh's mother relocate to Mumbai and Sher Singh's lives a double life with his two wives.

Nisha and Sweety both give birth to two look-alike sons, Tuktuk and Tony. When both of them grow up, they find out that their is Father deceiving them, and matters come a head where Sher Singh actually admits that he did commit bigamy only to be confronted with a real look-alike of his who claims to be Nisha's husband.