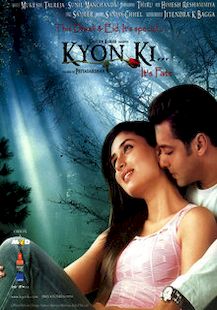 Flop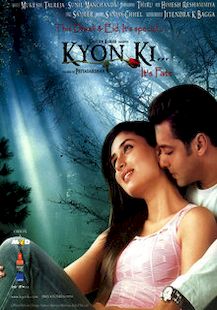 Flop
Total Nett Gross
:

12,70,50,000
| | | |
| --- | --- | --- |
| First Week: | | 8,07,50,000 |
| Budget: | | 21,00,00,000 |
| India Gross: | | 18,03,00,000 |
| Overseas Gross: | | $1,120,000 |
| Worldwide Gross: | | 23,15,40,000 |
Young and charming Anand (Salman Khan) is in love with Maya (Rimi Sen) is a cute bubbly girl. Maya too loves Anand but is always out to play some or other park on him. Anand and Maya are planning to marry and have a family but destiny has some other plans for them, Maya's prankish nature results in a freak accident in which Anand throws her in the swimming pool and leaves her thinking that she knows swimming. This prank of Maya turns out to ber her last one... she dies!

A devastated Anand is convinced that it was he who killed Maya. Unable to overcome the shock, Anand looses his mental balance. He is sent to a mental hospital...Here he becomes just another patient No.36. Strict and old fashioned Dr. Khurana is the head of the hospital who believes that brutal forces and oppression is the only way to tackle insane patients...whereas Dr. Tanvi (Kareena Kapoor), the young petite daughter of Dr. Khurana, feels that patients should be treated with compassion, not aggression!

Dr. Sunil (Jackie Shroff) is another doctor in the hospital who does not approve of Dr. Khurana's inhuman attitude towards the patients. Anand retaliates against the strict hospital regime and rebels against the system. He breaks many rules leading to a series of bitter-sweet incidents. Dr. Tanvi, takes up the case of Anand and treats him in her own compassionate ways.

Will Tanvi be able to cure Anand....?
Will Anand reciprocate to her Compassionate ways.....?
Kyon ki Dr. Khurana loves his daughter and has attitude problem....
Kyon ki Dr. Sunil knows about Tanvi's love for Anand....
Kyon ki Anand Loves Tanvi....
Kyon ki you want to know about Climax.