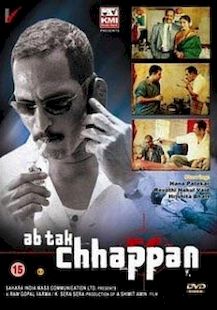 Semi Hit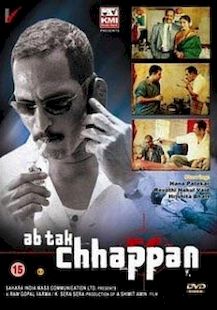 Semi Hit
Total Nett Gross
:

8,67,75,000
| | | |
| --- | --- | --- |
| First Week: | | 3,76,00,000 |
| Budget: | | 4,50,00,000 |
| India Gross: | | 12,86,00,000 |
| Overseas Gross: | | $10,000 |
| Worldwide Gross: | | 12,86,00,000 |
Ab Tak 56 is about an honest cop Sadhu Agashe who makes a name by killing criminals in 'fake' police encounters instead of locking them up in prison. The film follows his method of working, gives an insight into the Mumbai Police Crime Branch, and Agashe's alleged nexus with the underworld.

Sadhu Agashe began his career with Bombay Police several years ago, and was initially asked to work at a desk job, writing up F.I.R.s First Information Reports, and never got to use his gun. Then he was promoted to the plain-clothes crime branch division, and that's when he stopped writing reports and started to use his gun. He heads a team of four outstanding officers, who obey him without question.

When Police Commisisoner Pradhan retires, his position is taken up by M.I. Suchek, who dislikes Agashe. Soon Agashe becomes a target of inner politics, his wife get's killed during a wedding ceremony, and he himself gets arrested by none other than his subordinate Imitiaz Siddique, who has been asked to kill Agashe in an encounter, and the people participating in this killing are none other than Agashe's subordinates - the very ones he had trained to kill and obey orders without question.