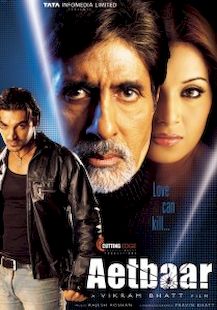 Disaster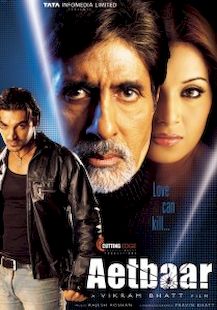 Disaster
Total Nett Gross
:

4,25,00,000
| | | |
| --- | --- | --- |
| First Week: | | 2,80,00,000 |
| Budget: | | 9,50,00,000 |
| India Gross: | | 6,29,00,000 |
| Overseas Gross: | | $370,000 |
| Worldwide Gross: | | 7,96,42,500 |
Dr. Malhotra believes he is simply a protective parent while his daughter Ria believes he's simply possessive. All is well till Aryan walks into their life. Aryan is the epitome of all the values that Ria's father abhors - wild, unpredictable, overpowering and obsessive. But he has all the qualities that Ria had always wished her life partner should have, an intriguing, magnetic and sensitive personality.

Aryan has only one mission in life - being in love with Ria. Nothing else matters. Soon begins a war of ideologies, desires and wits. How far can Dr. Malhotra go to convince his only child that she's headed towards disaster? After the tragic accidental death of his son, Rohit, Dr. Ranveer Malhotra has been very close and protective toward his only child - a daughter named Ria.

His protectiveness towards her is almost to the point of being possessive. Ria resents this, but hopes that this will end soon. Ria meets Aryan in college, and both get attracted to each other. She introduces Aryan to her parents. Her mom, Sheetal, is impressed and approves of Aryan, but her dad does not approve of him at all, and will do anything in his power to prevent Ria from marrying Aryan.