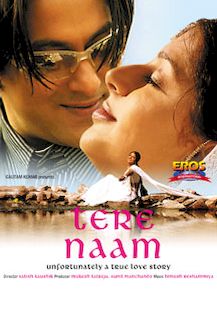 Semi Hit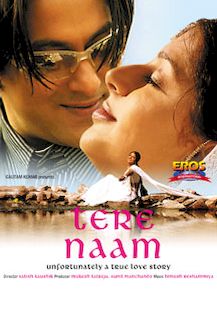 Semi Hit
Total Nett Gross
:

14,53,00,000
| | | |
| --- | --- | --- |
| First Week: | | 7,74,00,000 |
| Budget: | | 10,00,00,000 |
| India Gross: | | 22,53,00,000 |
| Overseas Gross: | | $440,000 |
| Worldwide Gross: | | 24,54,30,000 |
Radhe Mohan (Salman Khan) is a bad boy. He drinks, brawls and rags college freshers. Worse, he hangs around the same college campus he passed out of years ago and has never cared about looking for a job which angers his elder brother. But the soft side of Radhe's otherwise rugged persona comes to the fore when he falls in love with the beautiful and innocent Nirjara (Bhumika Chawla), the daughter of a local priest. He slowly wins her heart over but they don't know what fate has in store for them.

An old enemy attacks Radhe and cracks his head in the process. As a result, Radhe loses his mental balance. After all medical options are exhausted, Radhe's brother takes him to place where the mentally ill are healed using Ayurveda. But Nirjara's memories haunt Radhe and he makes efforts to escape. Lower Caste Radhey Mohan is a no good slacker, who is always picking fights and getting himself and his friends in trouble. One day he sees upper caste Nirjala, and is instantly attracted to her.

When Nirjala comes to know about him, she is also attracted to him. The problems arise when marriage is proposed with Radhey, as Nirjala's family with have nothing to do with a lower caste groom, and they arrange Nirjala's marriage with Rameshwar, a young man from their caste. Radhey is arrested and imprisoned in a prison for the mentally unstable, where is chained to a wall, while Nirjala must undergo preparations to get married to Rameshwar.