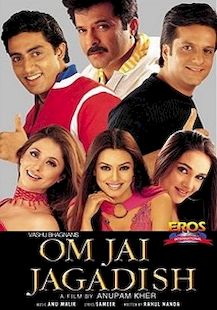 Disaster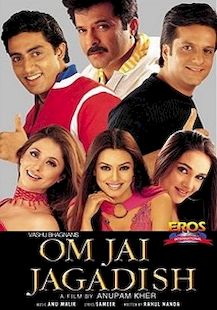 Disaster
Total Nett Gross
:

6,15,50,000
| | | |
| --- | --- | --- |
| First Week: | | 3,71,00,000 |
| Budget: | | 13,00,00,000 |
| India Gross: | | 10,02,00,000 |
| Overseas Gross: | | $765,000 |
| Worldwide Gross: | | 13,74,93,750 |
This is the tale of three brothers. Om, Jai, Jagadish. Om is a simple man with extraordinary abilities. Working for a music company, he has an unerring instinct for spotting talent, sometimes in the unlikeliest of places. Thanks to him, a lift-man and a taxi driver have become major singing sensations.

Jai is ambitious and driven and obsessed with creating a fast car that will revolutionise the automobile industry. Recognising his brilliance, Om has taken massive loans from his company to send Jai abroad for further studies. Jagadish is a light-hearted youngster studying in college. When he is not fooling around with his pals, he is stuck to his computer.

Jai receives a fabulous job offer from General Motors, but because he loves and respects Om so much, he reluctantly comes back to India. Om is happy and content that all the brothers are together. And then suddenly, without any warning, his entire life is shattered. In one day, Om loses what he loves most in the world his brothers, his home and his job. The three brothers go their three separate ways totally breaking the family bond they had.