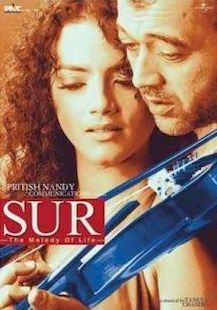 Disaster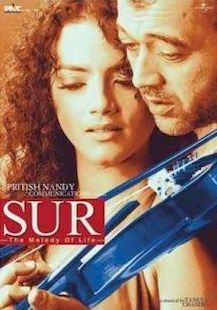 Disaster
Total Nett Gross
:

70,75,000
| | | |
| --- | --- | --- |
| First Week: | | 53,25,000 |
| Budget: | | 2,00,00,000 |
| India Gross: | | 1,15,00,000 |
| Overseas Gross: | | $--- |
| Worldwide Gross: | | 1,15,00,000 |
Vikramaditya Singh (Lucky Ali) is a music teacher in a music school where he, along with others, polishes every student's voice to make them the star of the world. Although Vikramaditya is a famous singer himself, he is not satisfied with his creations; he is looking for a special person. His heart longs for someone so special that, if worked on, would be a masterpiece, who would be known as the most worthy graduate and world's most talented singer.

He accidentally meets Tina (Gauri Karnik) who has a magical voice. He learns about her when she sings a prayer in the church. Vikramaditya thus decides to take her along with him to his school where she can pay more attention to singing. As Vikramaditya goes on to improve Tina's talent, she falls in love with him. Slowly, he moulds her into a brilliant singer, and she emerges to be a star. In spite of Vikramaditya's dream coming true, he starts feeling jealous when he discovers Tina's success.

He is not able to take in the fact that she is better than he is, so he starts competing with her. He starts breaking her confidence, then dominates and overpowers her. Later, though, Vikramaditya realizes his mistake and compensates for it by letting her sing at a concert that was dedicated entirely for him, risking his own career.