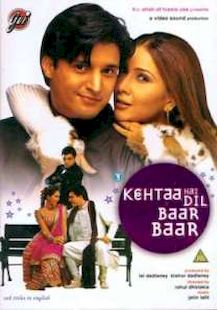 Disaster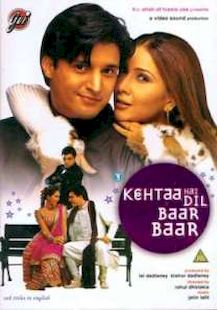 Disaster
Total Nett Gross
:

88,00,000
| | | |
| --- | --- | --- |
| First Week: | | 47,50,000 |
| Budget: | | 3,00,00,000 |
| India Gross: | | 1,43,00,000 |
| Overseas Gross: | | $210,000 |
| Worldwide Gross: | | 2,44,32,500 |
Kehtaa Hai Dil Baar Baar is the story of a successful Indian-American businessman Ranchodlal Patel (Paresh Rawal) and his bubbly daughter Dr. Ritu Patel (Kim Sharma). Ranchodlal Patel is a shrewd hotel owner who migrated from Gujarat to Edison, New Jersey. He has changed a lot with times, adopted the language and mannerisms of the West and now fondly calls himself Roger Patel.

Patel is a doting and possessive father who wants his two beautiful daughters (Kim Sharma and Toral Mehta) to marry an ideal man who, he deems, must have 3Ps - 'a Professional Patel owning a Property'. Patel's elder daughter Ritu is a resident of New York Hospital. She has great regard for her father and cannot do anything that goes against his wishes.

Then comes along Sunder, an enterprising young man who runs a mobile restaurant in New York. Sunder falls head over heels in love with Ritu at the first sight. But Ritu doesn't reciprocate his feelings, as he is a man of small dreams, contrary to the man that her father wants his son-in-law to be.

It doesn't take Sunder much long to win over Ritu. Although Ritu too begins to love Sunder she remains wary of introducing him to her stubborn father. Her worst fears come true when her father meets Sunder and out rightly dismisses him, finding him totally opposite to what he wanted. Sunder is a cook, a Punjabi and without any property.

To mellow down her adamant father, Ritu plays the trump card and invites Sunder for a seven-day stay over at their luxurious mansion in New Jersey. Now Sunder has this singular opportunity to impress upon Patel. Will he succeed or not?