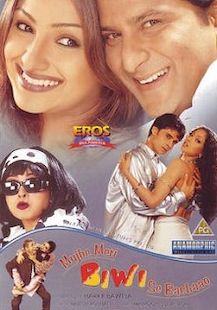 Disaster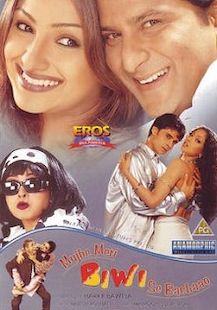 Disaster
Total Nett Gross
:

37,00,000
| | | |
| --- | --- | --- |
| First Week: | | 26,00,000 |
| Budget: | | 4,00,00,000 |
| India Gross: | | 63,00,000 |
| Overseas Gross: | | $22,000 |
| Worldwide Gross: | | 73,34,000 |
Kamini has been married to Anand Mathur for seven years. Anand is mighty disappointed to know that his father-in-law in his will has left his vast estate and business for Kamini. Anand always had an eye on her wealth and was not at all interested in his wife who was obese and looked ugly.

Anand by nature is a flirt and leads spend thrift life. Anand Mathur chances upon Vijay and Anu who are small time thieves, and have ambition of making it big in the smallest possible time. Anand who has started despising his wife starts seeing Anu in Kamini's face.

He has fallen head over heals for Anu and even starts purchasing expensive gifts for her with the help of Kamini's Accountant Wakaria. In the meanwhile Vijay and Anu gains Anand's confidence and urged him to kill Kamini so that he can be the sole beneficiary of her immense wealth.

Does he kill Kamini? Is Kamini aware of Anand's plan?