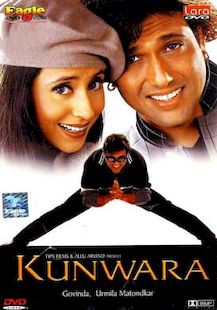 Below Average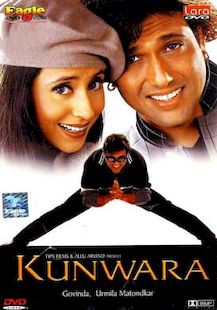 Below Average
Total Nett Gross
:

10,76,50,000
| | | |
| --- | --- | --- |
| First Week: | | 4,73,00,000 |
| Budget: | | 9,00,00,000 |
| India Gross: | | 18,18,00,000 |
| Overseas Gross: | | $260,000 |
| Worldwide Gross: | | 19,34,35,000 |
Raju (Govinda) is a young restaurant owner, who lives in New Zealand. One day, he has a fight with another Indian and beats him up badly. Now that person is a friend of Urmila (Urmila Matondkar), a young pretty thing who is made of sterner stuff. She decides to teach Raju a lesson. However, When she meets Raju, Raju pretends to be Gopal and introduces Gopal (Johnny Lever), as a friend of Raju.

Urmila accidentally hits Gopal on his head, and thinks he is dead. Govinda uses this opportunity to know why she is hell-bent on meeting Raju. After a series of misadventures, Raju falls in love with Urmila and even Urmila reciprocates to his advances. A few days later, Raju goes to India where he meets Sharmila (Nagma). Sharmila is pregnant and is ditched by her boyfriend Inder (Inder Kumar).

After learning about her, Raju decides to help her out and go with her back to her house as her husband. Rahu is not received well by Sharmila's family, especially her father Balraj Singh (Om Puri). However, Raju is shell-shocked when he realises that Urmila is none other than Sharmila's sister. Urmila feels cheated and stops even talking to him.

How will Raju solve this confusion? Will he and Urmila re-unite? What will happen to Sharmila?