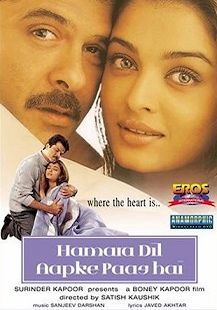 Hit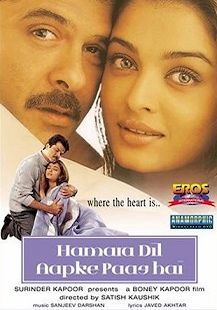 Hit
Total Nett Gross
:

14,78,60,000
| | | |
| --- | --- | --- |
| First Week: | | 4,92,00,000 |
| Budget: | | 9,00,00,000 |
| India Gross: | | 24,68,00,000 |
| Overseas Gross: | | $1,220,000 |
| Worldwide Gross: | | 30,26,15,000 |
This is a story of Avinash (Anil Kapoor) and Priti (Aishwarya Rai) who are living happy lives with their children until one day the police show up at their front door to arrest Priti and charge her with prostitution without license. This accusation against Priti has been levied by Rajguru, Avinash's own father.

It all started one day when Priti witnessed a stabbing on the streets in front of a passive crowd. Nobody comes to the aid of the victim except for Avinash. She stands as witness against the assailant Bhawani Pandey who is put behind bars. In order to take revenge Babloo Pandey, Bhawani's brother, rapes Priti. Due to this Priti is unjustly ostracized by society and family.

Nobody but Avinash accepts her and invites her to come and live in his house with the two children that belong to his father's illegitimate wife, who has since died. Priti treats the children like her own children. Avinash's liking for Priti fosters into love, and soon he proposes to her.

Will Priti agree to marry Avinash? Priti's friend Ashwani is getting married, and when Priti and Avinash arrive at the marriage function, who should the groom be but Babloo, the same man that raped Priti. What will Avinash do, when faced with the nemesis of his family's happiness?