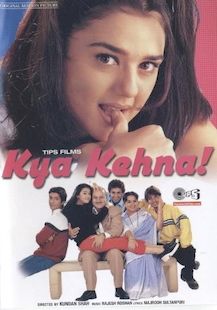 Super Hit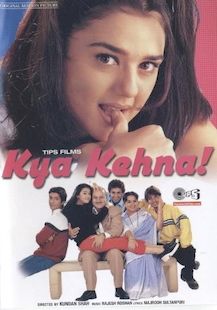 Super Hit
Total Nett Gross
:

12,17,00,000
| | | |
| --- | --- | --- |
| First Week: | | 2,81,00,000 |
| Budget: | | 4,00,00,000 |
| India Gross: | | 20,52,00,000 |
| Overseas Gross: | | $375,000 |
| Worldwide Gross: | | 22,17,00,000 |
Priya (Preity Zinta) is a lovely, spirited girl, just out of school and in her first year of college. As the only daughter, she's the apple of her father's (Anupam Kher's) eye. Her mother (Farida Jalal) and three brothers also dote on her. So does Ajay (Chandrachur Singh), her childhood friend. Ajay is in love with her and wants to marry her. But she is blissfully unaware of his feelings and only considers him to be her best friend.


In college, Priya meets the dare devil and dashing Rahul (Saif Ali Khan) and is totally swept off her feet. Rahul is the known Casanova of the college, and is always flirting with some girl or the other. Naturally he notices the gorgeous Priya and is immediately attracted to her. Her family warns her of his wild reputation but Priya refuses to listen. She is completely in love with the rich and handsome Rahul.

Then comes a crisis in Priya's life which will shatter her safe world and turn it upside down. Her life will be able to be the same again. From being everybody's darling, suddenly Priya finds herself alone and defenceless, facing the barbs of a hypocritical society. There is just one man who can save her, the one man who means the world to her, Rahul. But Rahul, too turns his back on her.

Kya Kehna is the story of a young girl's self belief. It's also the story of her determination to fight for that belief. Against all odds, whatever be the cost.